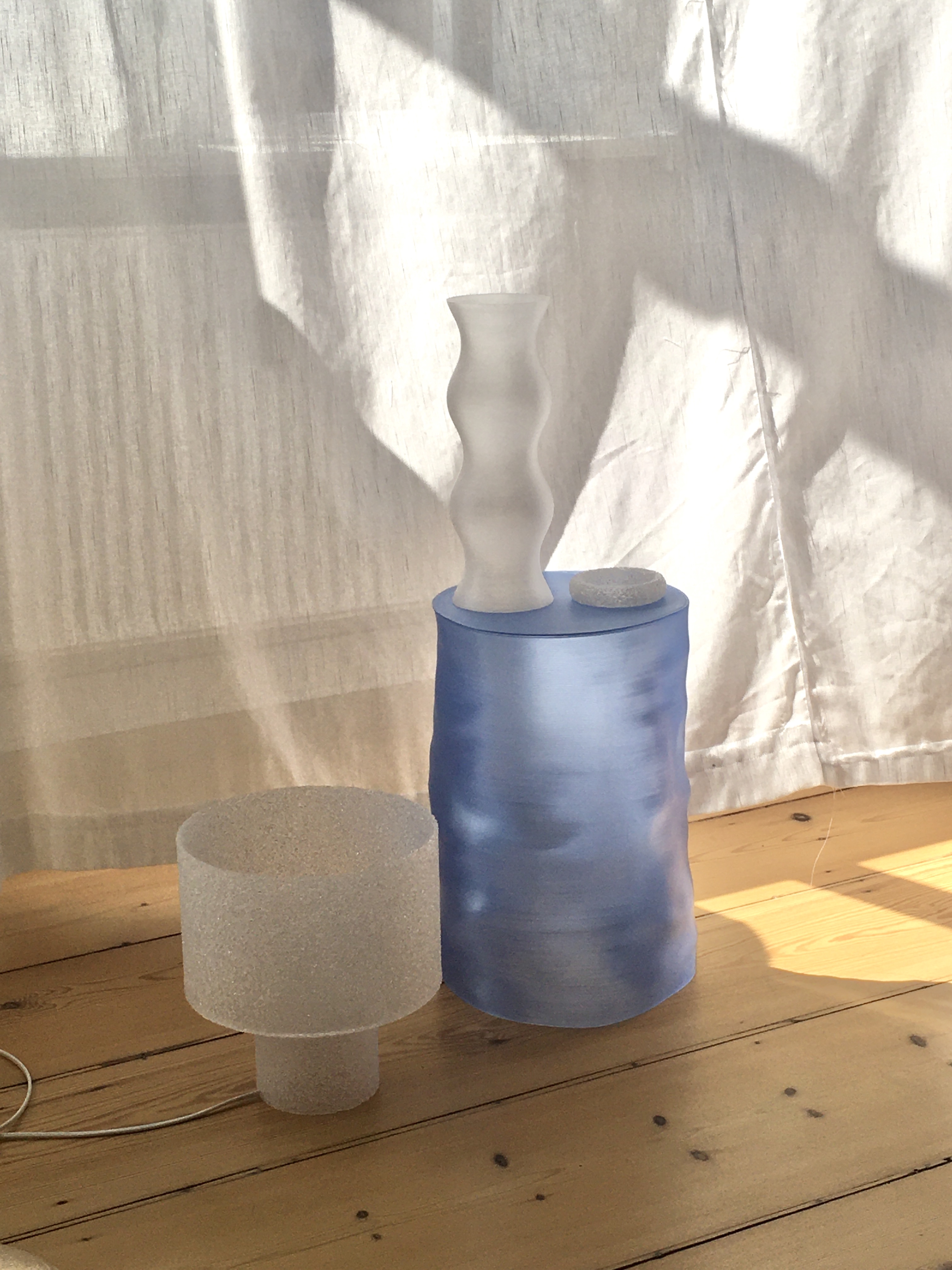 Morning Dip

3 900 kr.

Design and 3D printed in Copenhagen.

The Morning Dip Side Table mimics the waves of the ocean, morning and night.
It moves between light and darkness, shallow and deep,
all depending on time and perspective.



Color Natural Blue
Material r-PET*
Printing time 10.5h
Dimension H: 39cm x Ø: 25cm
Weight 733g
Energy Consumption 1.83kWh
Production Waste less than 1g**
Care Clean with a damp cloth. Keep it away from fire.

* Recycled PET is a material with good mechanical characteristics.
** Production waste comes from the machine preparation process, the waste is recyclable. Support material is avoided in the design.